Our 2008 Bonsai Show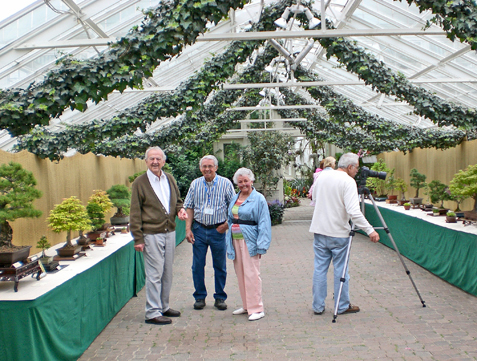 Oath & Betty White with Don Butterworth enjoying show.
Our show was held at the Botanical Gardens on May 17th & 18th. While the Botanical Gardens have always been a nice place to display out bonsai, this year the Gardens were more beautiful than ever!
There was a demo each day conducted by Mike Coppola & Dan Zak. In addition, a sales area provided the opportunity to purchase bonsai, starter material, pots, stands, tools, soil and more.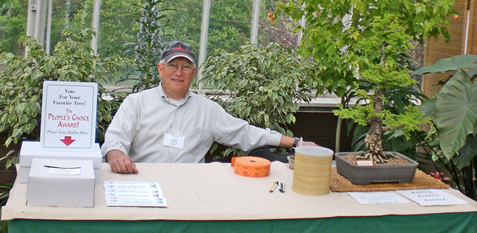 Dick Smith, President, selling raffle tickets for bonsai at right end of table. Also note "Peoples Choice Awards".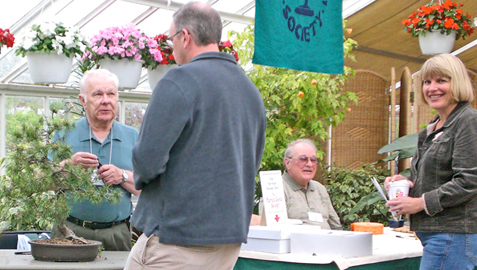 Dan Zak explains bonsai techniques to a visitor, while
Dan Trzepacz sells raffle tickets to another happy visitor.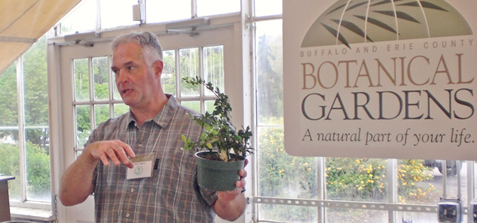 Mike Coppola his demo on Saturday.