Our 2018 Bonsai Show
Our show was again held at the Botanical Gardens. It was held on June 2nd & 3rd. The Botanical Gardens provide a convenient and logical place for our Western New York show and a natural compliment to our love of trees.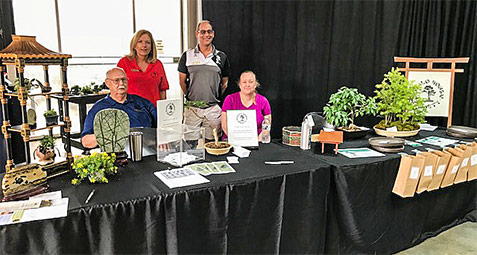 Above, members man the Raffle and Information Desk.
We also had one of the largest Sales Area in our club's history. Below are photos of this area.