Our 2015 Bonsai Show
Visitors enjoying our annual show.
Our show was again held at the Botanical Gardens. It was held on June 6th & 7th. The Botanical Gardens provide a beautiful back drop for our Western New York show and a natural compliment to our love of trees.
There was a demo each day conducted by Paul Pirson & Hank Miller. In addition, a sales area provided the opportunity to purchase bonsai, starter material, pots, stands, tools, soil and more. We also raffled off a beautiful bonsai.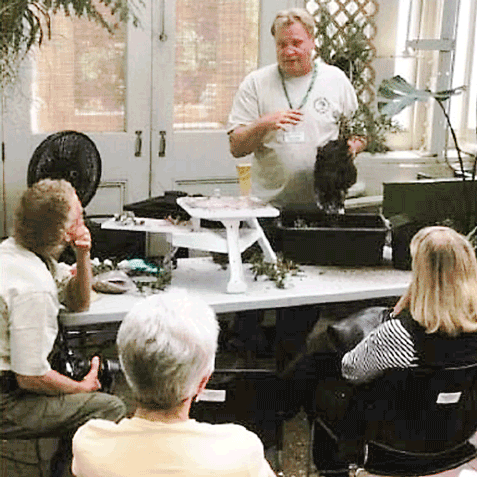 Paul Pirson during his demo & lecture on Saturday.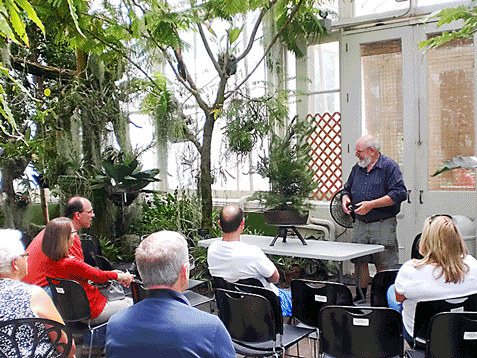 Hank Miller during his demo & lecture on Sunday.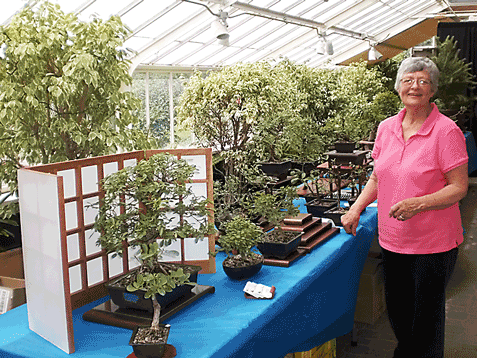 Mary Miller working our sales area. Almost all of the items that were submitted for sale were gone by Sunday!