Our 2009 Bonsai Show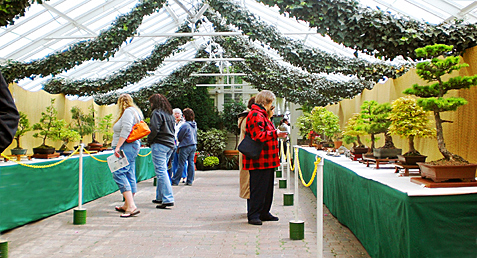 Members and visitors enjoying our annual show.
Our show was held at the Botanical Gardens on May 16th & 17th. The Botanical Gardens provide a beautiful back drop for our Western New York show and a natural compliment to our love of trees.
There was a demo each day conducted by Mike Coppola & Hank Miller. In addition, a sales area provided the opportunity to purchase bonsai, starter material, pots, stands, tools, soil and more. We also raffled off a bonsai.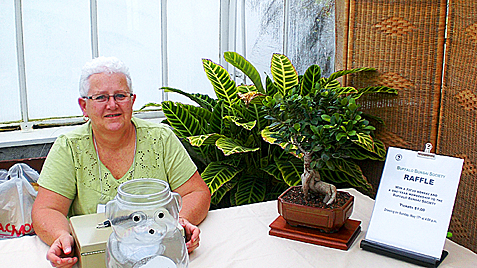 Mary O'Connor is ready to start selling raffle tickets for the bonsai at right end of table. The raffle raises funds for our club to help bring in knowledgeable guest speakers.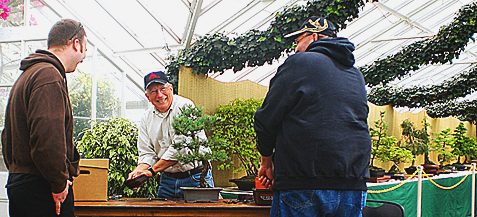 Dick Smith, our President, explains wiring techniques to visitors, while he is working on his white pine bonsai.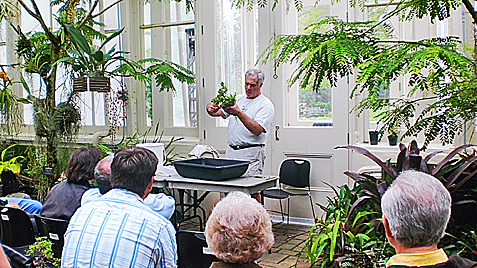 Mike Coppola during his demo & Lecture on Saturday.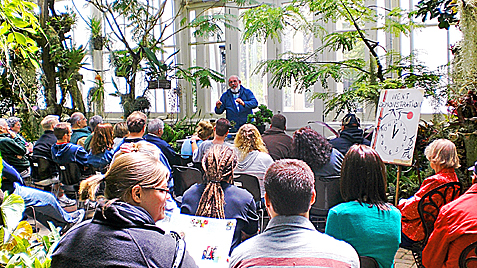 Hank Miller during his demo & lecture on Sunday. The Rain Forest in the Gardens enhances the surroundings.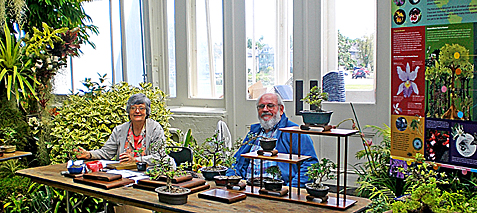 Mary and Hank Miller managed our sales area. Visitors were able to buy quality bonsai related items at good prices.